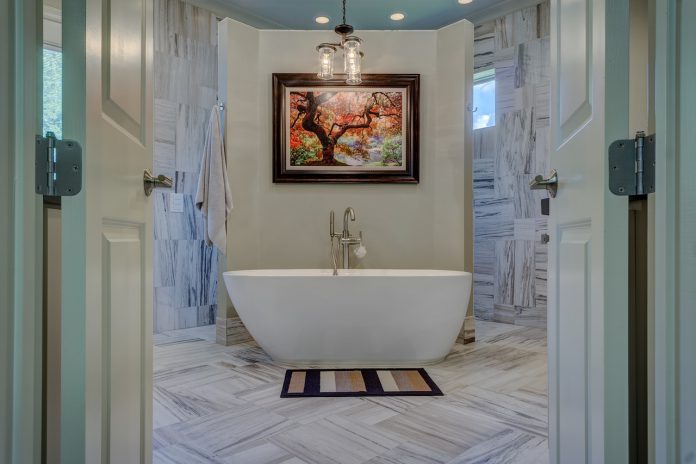 Have you been looking at your bathroom negatively for a while? Then there is a good chance that you are thinking about buying a new bathroom or renovating your current bathroom. Or perhaps you have been given the opportunity to buy your rental house and you can finally make your house your own. A rental house is usually not worth making major changes and because the house always remains in the possession of a housing association, strict rules sometimes apply. You do not want to invest too much money, the chance that you will have to get out again after a while is of course high. Even when you have used up most of your savings for the purchase of a new house, you will have to postpone some investments, such as refurbishing the bathroom.
Where to start
If you have the chance to redecorate the bathroom, start by writing down your wishes and ideas. If you are not sure yet which style you want to create, search the internet and make a mood board. Not only very practical, but also fun to do. Ask for advice in the store when you go for a new bathroom, or enlist the help of handy family members to save some costs if you decide to renovate the bathroom.
You take this into account
Of course, the cost of remodeling your bathroom varies greatly. Do you want to have a lot done or do you need a few small adjustments? From stripping and rebuilding your bathroom to replacing the plumbing, it all depends on your wishes and budget. What you should always take into account is the ventilation in the bathroom, moisture resistance of walls and ceilings, a walk-in shower or not, double glazing in the frames, and so on. Don't forget the floor either. Are you having a concrete floor poured or are you going for underfloor heating, for example. Weigh choices if not all wishes can be met.
Tips
A tip when renovating the bathroom is to leave all usable materials in place. You can still use it in the new bathroom and this saves a lot of money. If the tiles need to be replaced, you can also leave them in place and tile over them. The wall will be slightly thicker this way, but you will save a lot of time and money. Just make sure you use the right mood.