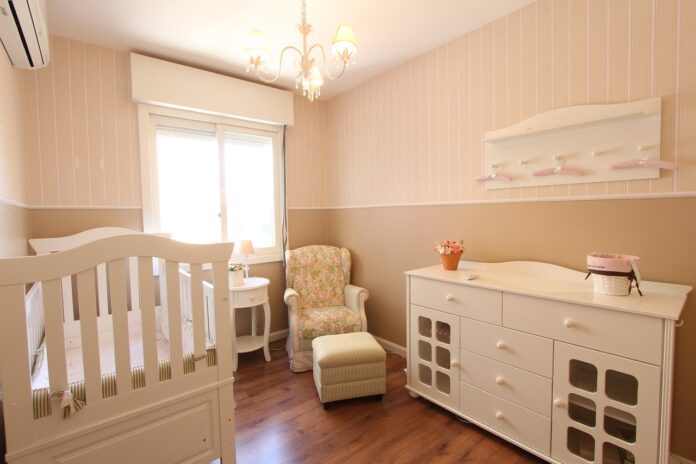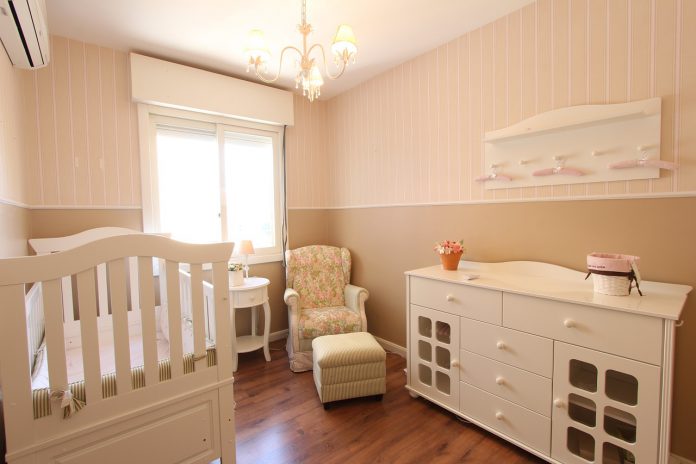 There is a small turnout. Super exciting and fun, or maybe you're still a little nervous. You must be collecting stuff slowly. Diaper bags, pacifiers, stuffed animals and food. But how are you going to decorate the nursery? In this blog I give you the latest tips and trends in the field of nursery renovation.
Colour
In the past, when people chose the color of their nursery, they mainly chose pink or blue. An easy choice but boring. Fortunately, we now have a trend where we use a larger pallet to choose the color of the nursery.
For example, when choosing the color of the nursery, look at the psychological effects that colors evoke. Soft green is highly recommended. The color green creates a calm atmosphere and ensures that the brain functions more optimally. Beware of busy colors. This may not be conducive to the peace you want to create in the space.
furniture
When decorating the nursery, there are a number of basic furniture that you need to offer your little one the best. Of course we start with a baby bed. Your newborn child must be able to sleep well to stimulate development. There are several options you can choose from. Cribs, extendable beds. Please note that when you purchase a bed for your offspring, the bed is safe.
Chest of drawers
Unfortunately, changing diapers is also part of raising a child. So look for a good dresser. On a changing table you can easily and quickly change your child's diaper. This 'cot' is therefore higher in length than a normal baby bed. Make sure that the length of the changing table matches the height at which you want to work. This way you prevent back problems.
Wardrobe
You have a lot of freedom with wardrobes. Make sure the closet you choose has enough compartments and growing space for your child's belongings. Children grow like weeds and the clothes will have to be changed often. When you have bought a wardrobe, mount it on the wall to make sure that the wardrobe is properly secured.
box
As soon as your child grows up slowly, make sure you have a playpen available where he or she has enough space to slowly discover the world. This will support development. Also look at a nice soft carpet. Note that many boxes are sold under the nom of 'child safe' although these boxes are often not safe.
Plants
When you are going to decorate the nursery, use different types of plants. Plants cleanse the air and provide a positive response to your child, both physically and mentally. There are many different types of plants. When you get a plant for the nursery, look for special oxygen-cleansing and easy plants. Once the little one is here, you really don't have the time or inclination to give a plant much care.
Would you also like to receive tips about the best and most beautiful curtains? then take a look here!